Treat Your Child To The Best Preschool Martial Arts Classes In Fort Mill

At Kinetic Taekwondo, we're setting young students all across our community up for early success and we can't wait to show you how.
Our Little Dragons classes are built on the traditional teachings of Taekwondo with a focus on combining the best aspects of child development. We provide a fun and safe environment for your child, while also incorporating age specific activities.
Learn more about our Little Dragons Classes in Fort Mill by filling out the short form below!
Why Are Our Little Dragons Preschool Martial Arts Classes Right For Your Child?
We believe strongly in the role martial arts can play in your life. As a family-first facility, we aim to build students up with a series of accomplishments and give them the best chance to thrive.
Join us in Woodstock, and help your 3-5 year olds establish:
Balance
Coordination
Confidence
A solid foundation to build on
A lifelong journey with martial arts!
...And we encourage them to take on important social skills that can serve your child for years to come.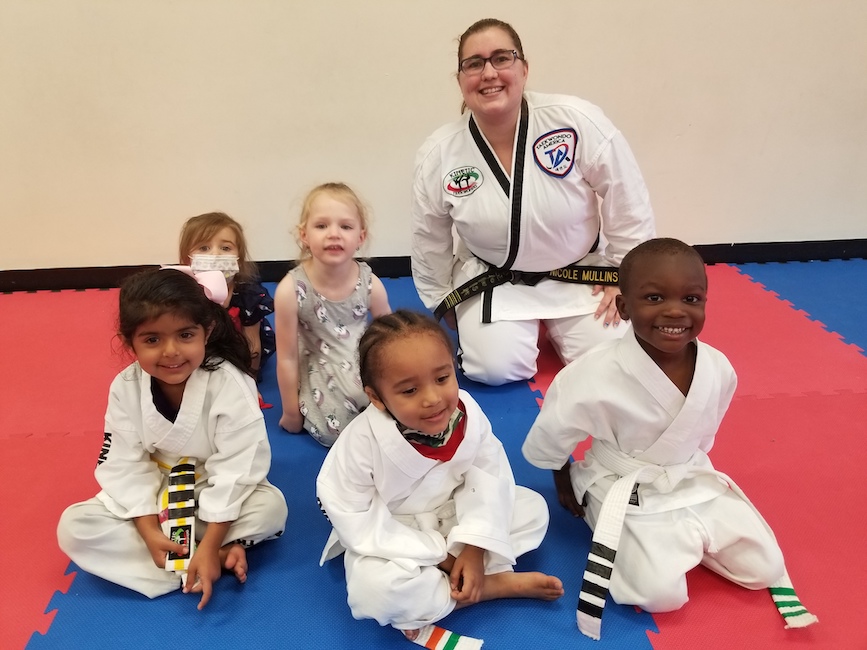 Take The First Step Today With Our Preschool Martial Arts Classes In Fort Mill!
We're proud to offer our community professional Taekwondo coaching and dedicated instruction. Our Little Dragons Preschool Martial Arts Classes are designed to build students up one step at a time and help them feel confident in everything they do.
Learn more about everything we have to offer at Kinetic Taekwondo and join us in Fort Mill today. Just click the button below to learn more and schedule your child's first class!