We Are Proud To Train Students Of All Abilities In Our Special Needs Martial Arts Program
Join us at Kinetic Taekwondo for the most exciting Special Needs Martial Arts classes around: Super Heroes. Our staff is dedicated to working with students of all backgrounds and abilities, helping them learn new skills and take pride in everything they do. Our Super Heroes students are held to the same rigorous standard as all Kinetic Taekwondo students, with modifications made to the curriculum to accommodate and build on each student's unique abilities.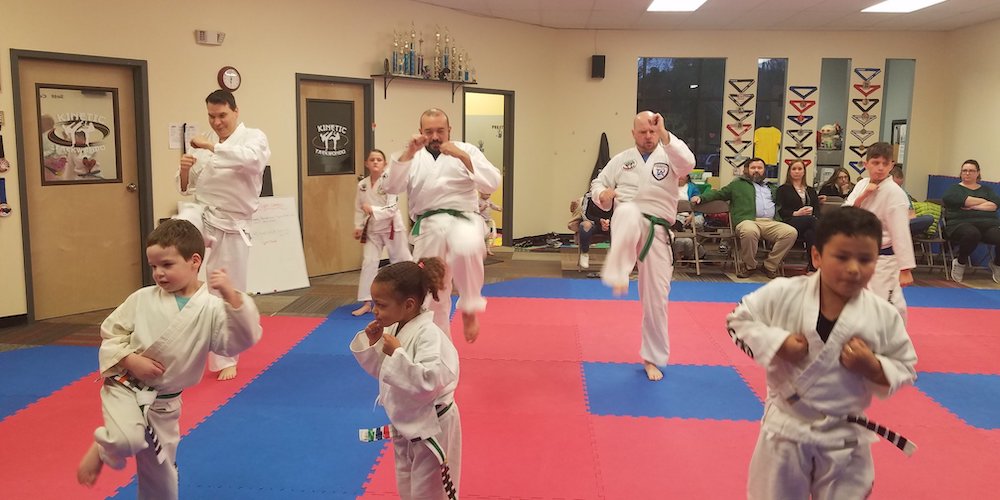 Our Special Needs Martial Arts training in Fort Mill is perfect for students with physical or cognitive challenges. We offer hands-on coaching and unwavering support. Your child can have a blast building:
Improved focus and concentration
Spacial awareness and balance
Reduced anxiety and boosted energy levels
Check It Out Today! Our Super Heroes Special Needs Martial Arts Training In Fort Mill Has Something For Everyone!
Join us at Kinetic Taekwondo today and check out our Super Heroes Martial Arts program. We're helping students with physical and cognitive challenges have fun and feel safe from start to finish.
Just fill out the short form on your screen to get started now!